In February 2016, the U.S. Department of the Treasury announced that they will be reviving the Hardest Hit Fund (HHF) that started in 2010 with an additional $2 billion in funding to participating states. Originally the Treasury provided $7.6 billion to aid 18 states and the District of Columbia who were hit hardest by the economic and housing market recession that started in 2007. The money was to assist struggling homeowners as unemployment rose drastically and home prices declined in correlation.
This second phase of HHF will allow the Treasury to focus additional resources on HFAs that have significant ongoing foreclosure prevention and neighborhood stabilization needs.  Here is a quick breakdown of the state allocations so far. There will be a second allocation phase set to be released by the end of April: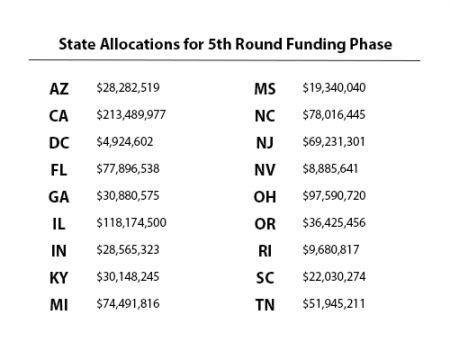 As of the end of September in 2015, the Hardest Hit Fund has assisted nearly a quarter of a million homeowners and helped remove more than 7,000 blighted properties in participating states and neighborhoods (via the U.S. Department of the Treasury Website).
To get a better understanding of the impact of HHF, here are just some of the many stories from the homeowners:
With the additional funds being allocated to participating states, there will be even more stories like these. At ProLink, we are committed to helping the affordable housing industry – one way is by creating software that allows the HFAs to manage programs, like the Hardest Hit Fund, more efficiently. Want more information on how we are assisting HFAs with HHF?  Check out our ProLinkHHF product page!