As housing agencies are asked to do more with less, choosing a streamlined software solution to manage multifamily tax credit investments, development activities, and compliance requirements is critical in optimizing the impact of the portfolio mission. Download our latest case study that highlights how we worked with our client, KHRC, in order to help them with their business!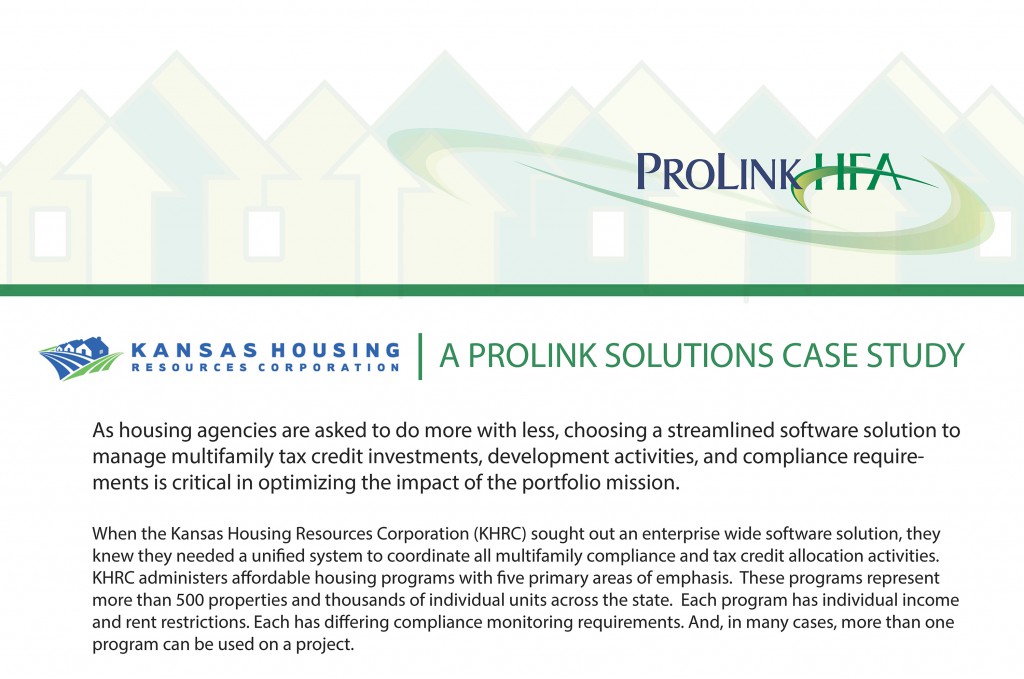 Interested in more information on ProLink's products? Check out our Product Overview section to stay in the know!
Get more information on our ProLinkHFA software by visiting us here!
Want a demo of the ProLinkHFA software to get a better idea of how it could help your business? Contact us today!