At ProLink, we believe that our technology should evolve to integrate with our clients' existing processes, not the other way around. Because of this philosophy, our clients' feedback is the primary driver in prioritizing new features and development associated with our ProLinkHFA Software Suite. Comprised of ProLinkHFA, SmartDox, and Procorem, the ProLinkHFA Software Suite releases new features on a quarterly basis heavily directed by the ProLinkHFA User Group.
What's even better about getting quarterly updates to our software suite is that we pay for it! We reinvest 30% of revenue from ProLinkHFA into new product features. As more and more HFAs begin using our software, this reinvestment translates into major technology and process improvements each and every quarter.
If you need more convincing on why you need to be a part of our ProLinkHFA User Group, check out this page with all the facts! If you want even more information, don't hesitate to reach out to us.
Now let's discuss a few of the new features from our latest third quarter release:
ProLinkHFA User Group Items:
The ProLinkHFA User Group meets in person on an annual basis to plan and prioritize the new product features for the coming year. Throughout the year, ProLink will release the chosen items into the product. Now let's review a few new updates that our clients requested.
The first request we will go over is the additional fee functionality created for the Portfolio Property module to more efficiently manage all types of annual fees associated with an HFA's portfolio. With this new functionality, ProLinkHFA users can feel confident that the complete fee structure associated with each property is accurate and accessible in one common location.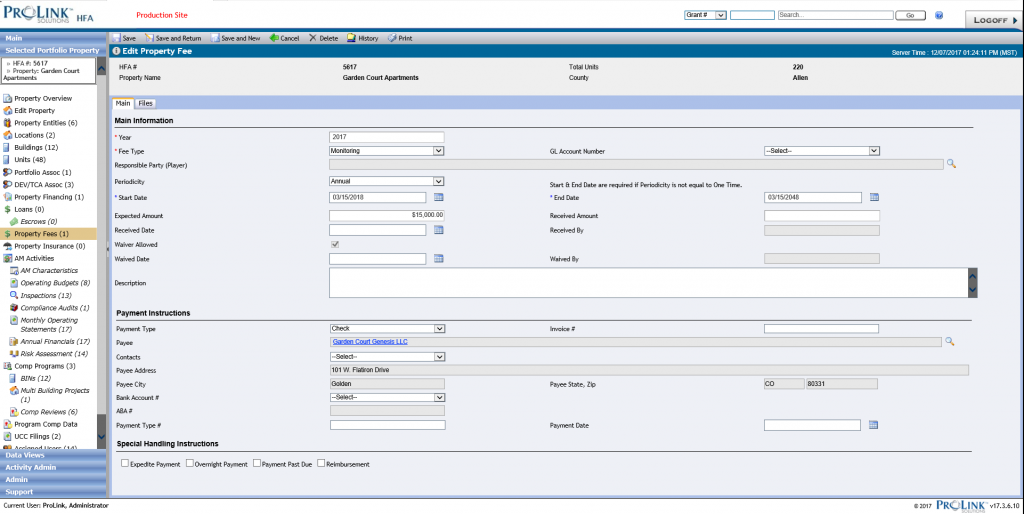 Secondly, we added the ability to include file requirements within the compliance review utility to ensure that all documentation required are completed and included in the compliance module. These are just a few of the updates we made based on our User Group Conference this year.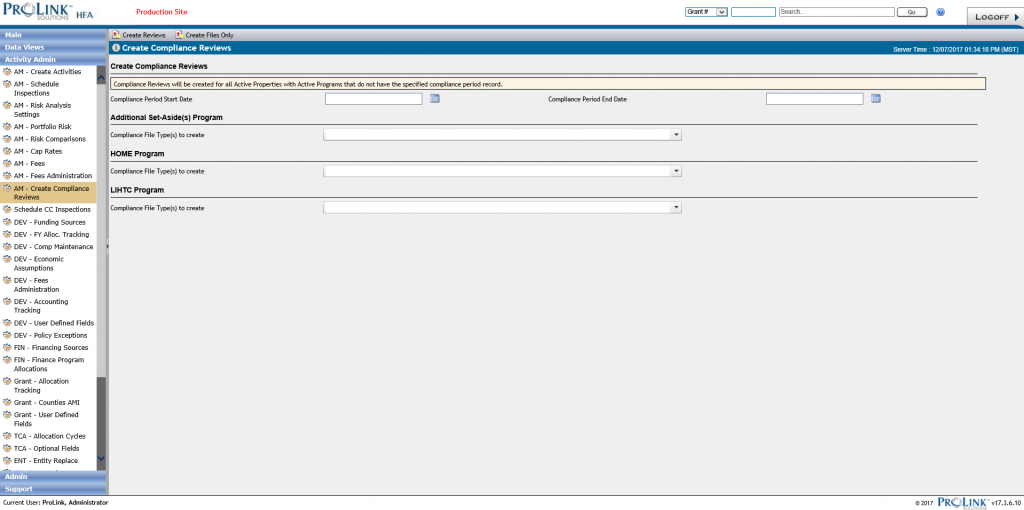 ProLinkHFA Change Request Items:
In addition to the items planned during the User Group Conference each fall, our clients have the option to request and pay for additional items that they may need which are not prioritized at the User Group. This quarter we worked with one of our clients to add additional functionality around retainage reserves, picklists, and checklists. The retainage reserve updates further allows you to manage all the hold back of monies during construction so it is easier to ensure all construction funds are properly allocated.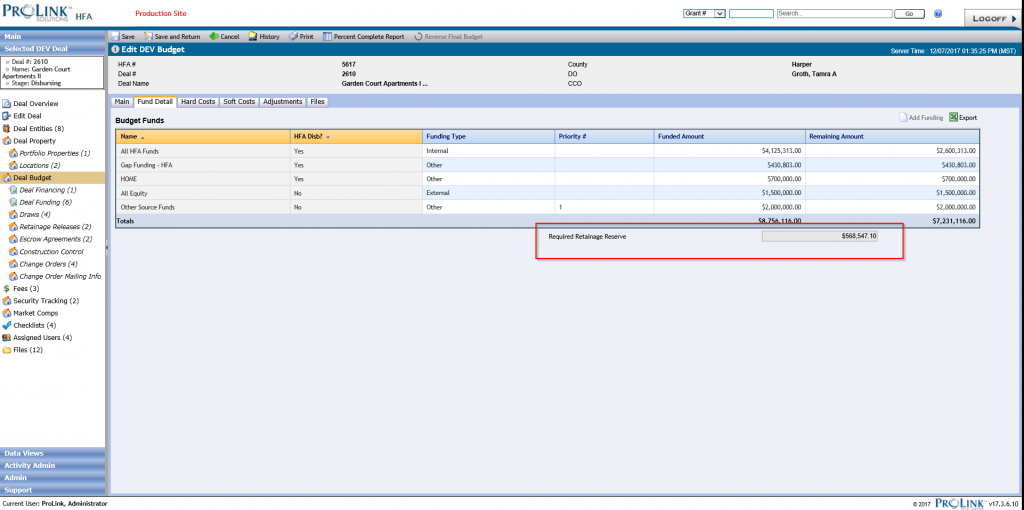 The updates to picklists, User Defined fields and checklists are additional configurable features that allow our clients to customize the software to best mirror their business practices. These updates help our clients streamline their business processes, which can be different for every state, without having to pay additional fees for product customization.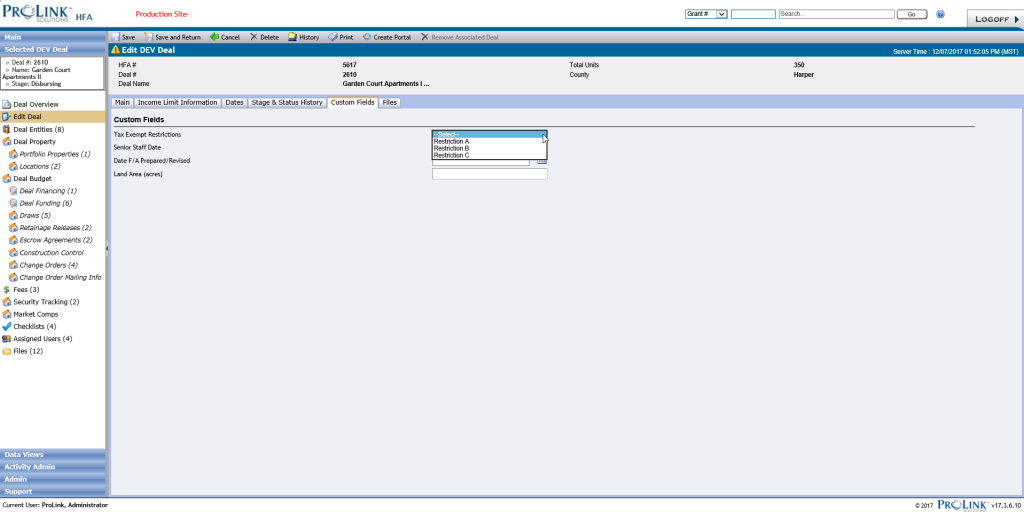 ProLinkHFA Implementation Items:
We understand that every state has different business processes and procedures in their mission to support affordable housing. For that reason, when we implement the ProLinkHFA Software Suite with a new client there are updates that we prioritize in order to successfully integrate the system with their current, and future, business processes. In a recent client implementation, with their help and guidance, we have created several new modules to include Grants Management, Bonds Management, and Diversity Compliance. This quarter we continued advancing these new modules to be available for all our HFA clients.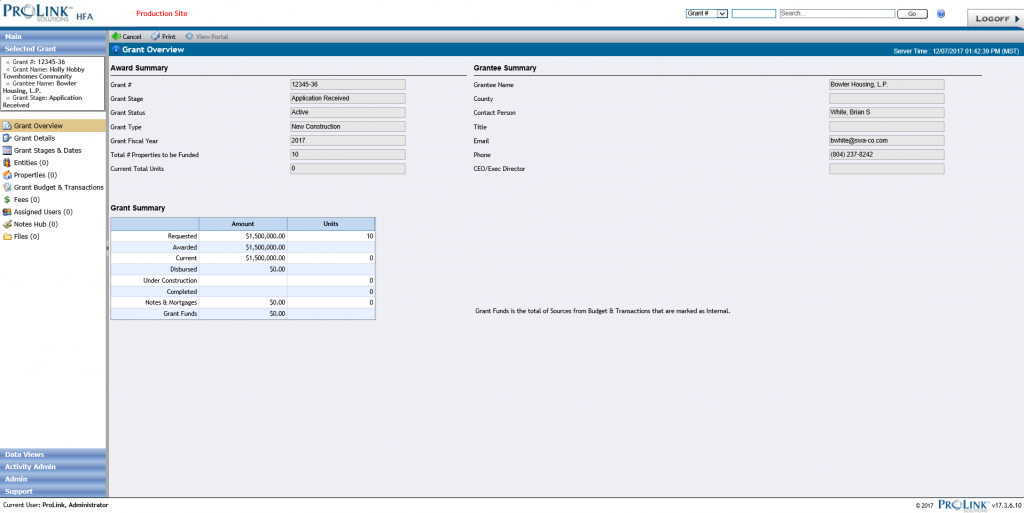 For more information on these modules, check out our latest brochure highlighting these new features.
ProLinkHFA ProLink Items:
In addition to the requests from our new and existing clients, we here at ProLink also prioritize features which are important to the ProLinkHFA product roadmap. This quarter we made one big update to our software suite, change order tracking. This update allows approved change orders to be fully integrated into the Development Budget, so that disbursements and overall progress of the change orders can be more closely monitored.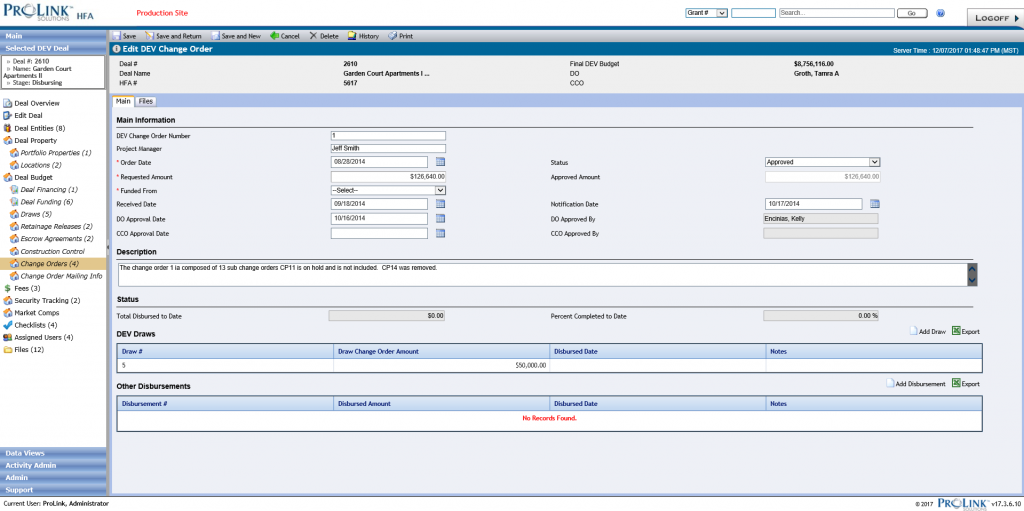 With this enhancement, change orders, draw requests, and adjustments will all be fully tracked and associated with the construction budget – ensuring a clear and accurate picture of all spend connected with a property under development.
---
Interested in learning how you can utilize these updates to our ProLinkHFA software to help streamline your business?  Take a look at the product page or feel free to contact us directly to talk about your HFA's goals or set up a personalized demonstration.  We would love to hear from you to discuss what challenges you are facing and different ways ProLink can help, so don't hesitate to reach out!