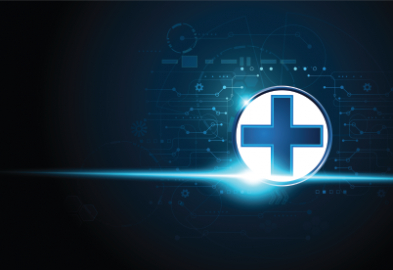 As a result of the COVID-19 pandemic, millions of Americans have had difficulty keeping their mortgages and associated homeownership expenses current.  Across the country, one in 10 homeowners with a mortgage are behind on payments.
The American Rescue Plan Act
The American Rescue Plan Act, signed into law on March 11, 2021, provides nearly $10 billion for states, territories, and tribes to provide financial assistance to our country's most vulnerable homeowners.  The approximate allocations include:
A minimum of $50 million for each state, the District of Columbia and Puerto Rico;
$30 million for the territories of Guam, American Samoa, the United States Virgin Islands, and the Commonwealth of the Northern Mariana Islands;
An explicit mandate to prioritize socially disadvantaged households;
The Plan prioritizes funding for homeowners that have experienced the greatest hardships, and amounts disbursed from the fund may be used for "qualified expenses," which include:
Mortgage payment assistance
Financial assistance to allow for costs of reinstatement or other costs following a default or forbearance period
Mortgage principal reduction
Facilitation of mortgage interest reductions
Payment assistance for utilities, internet service, homeowners' and flood insurance payments, and homeowners' association and condominium association fees.
Find the Fact Sheet about the American Rescue Plan published by the U.S. Treasury here: https://home.treasury.gov/news/featured-stories/fact-sheet-the-american-rescue-plan-will-deliver-immediate-economic-relief-to-families
ProLink+: A Cloud-Based Software Solution for Emergency Fund Deployment
ProLink+ comes to the rescue and provides U.S. states with cloud-based software they need to:
Quickly deploy their Program with a streamlined, multi-language Application;
Sub-allocate funds for administration by eligible third parties;
Assign approved Counselors (optional);
Target a portion of funds to socially disadvantaged populations;
Pre-screen applicants for eligibility;
Screen and prevent duplicate fraudulent claims;
Accept PDF or mobile photo uploads of required documentation; and
Provide real-time status updates.
The back-end "Administrator Portal" provides:
Access to Applications and online responses;
Underwriting and status tracking of Applications;
Dashboard analytics and metrics;
Status of reservations, disbursements, and recovered funds;
Reporting to meet U.S. Treasury requirements.
Contact ProLink Solutions today for more information and product demo. Contact us at marketing@prolinksolutions.com
https://www.prolinksolutions.com/wp-content/uploads/2021/04/ProLink-Plus-Blog-Image-1-01-e1617655765333.png
270
393
marketing
https://www.prolinksolutions.com/wp-content/uploads/2020/06/new-logo.png
marketing
2021-04-05 20:34:43
2021-05-12 20:46:54
How ProLink+ Can Help States Deploy Homeowner Assistance Funds