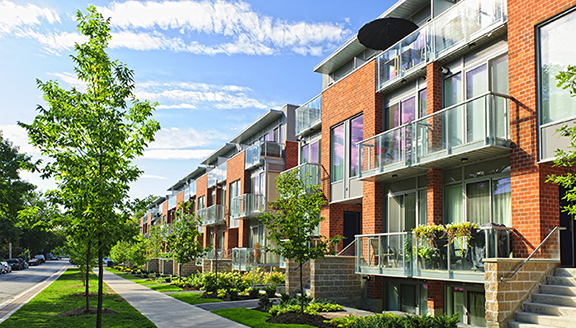 Our award-winning ProLink HFA solution makes agency collaboration, data management, and compliance reporting faster and easier than you ever thought possible.
Our premium software handles the tax credit investment process from pipeline and origination all the way through syndication and investor reporting.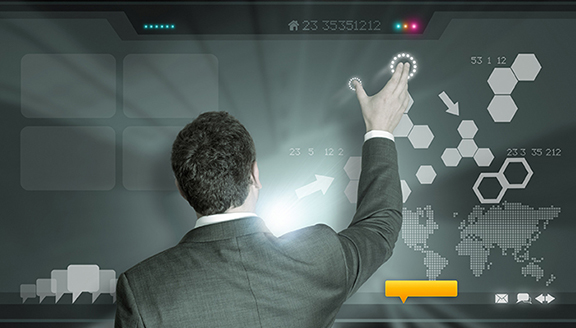 Over 15 years we have refined a process that allows us to build solutions that have been rigorously tested, boast high rates of user adoption, and ship on schedule.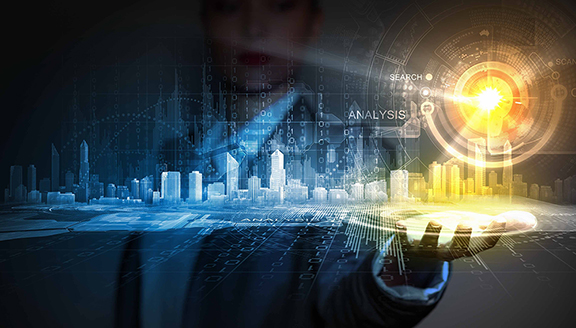 Our software streamlines industrial, commercial, multifamily, and mixed use asset management activities in a single database.
After 15 years of serving the nation's largest banks, HFAs, and international real estate companies, we know our clients have other options when it comes to their enterprise management systems. Why do they choose ProLink? And why should you? Here are five of the most common reasons our clients choose and stick with ProLink software. We're honored by the confidence and loyalty our clients have shown toward us. They've trusted our technology to manage more than 50 million auditable records and $10 billion in assets.
Your ProLink implementation is tailored to meet the needs of your organization—because one size definitely does not fit all.
An experienced Business Analyst first documents and assesses your current systems and workflow to determine potential areas of increased efficiency. We work with you to design your processes and choose the software modules to build in, before beginning testing, quality assurance, and implementation. Our structured four-step approach guarantees that your system needs are understood and verified, and that your tailored solution is submitted to rigorous testing before being fully implemented and rolled out for use.
Your information is easily available on a single platform.
Using a fully-integrated ProLink system reduces the number of man-hours spent entering the same data into disparate systems, while also offering enterprise-level visibility into your organization's data. Our system enables you to verify when and who last changed each record, track asset management activities, and streamline reporting with the ad hoc reporting tools that are embedded in the solution. Because all of your information exists on a single platform, many processes can be automated to increase the efficiency of your organization's employees.

Your system can scale with the growth of your organization.
Because your solution is tailored to fit your organization's needs through the choice of modules built into the ProLink Framework, your system can easily be scaled as you grow. As software needs increase, the system can be expanded with the implementation of additional modules. If needs arise that cannot be met by existing modules, ProLink offers the option of custom software development to fill in the gap and ensure you have a system that completely meets your company's requirements.
Your information is safeguarded by several layers of security.
The security of your information is of the utmost importance. That's why we utilize Microsoft SQL Server 2008 R2 for data persistence, transactional queries, and failover. Sensitive information, such as Social Security Numbers, is encrypted to guard against data falling into the wrong hands. Passwords are hashed using a complex algorithm so they can't be obtained, even if a malicious attacker had access to the database. We also submit our software to outside third-party security penetration testing to ensure your system is safe.

Your team will quickly adopt your new ProLink software, because we make it easy to use.
Software isn't successful if no one uses it. Reducing the learning curve of a new solution makes it easier for involved parties to utilize new technology. That's why our SmartDox Add-in allows your organization's employees to continue using many of the Microsoft Office applications with which they're familiar, while still updating the central database with the information that's input.
Before ProLink, associates from different areas would enter data on developments into their own files. As a result, information on properties would take longer than necessary to find, and it often would not match with other data. To solve this problem, VHDA engaged ProLink to ensure that our management team and stakeholders had access to the most accurate, timely reporting data that doesn't duplicate our efforts.
"The ProLink Asset Management Module, developed for Housing Tax Credit and HOME programs, is assisting our Housing Finance Agency (HFA) staff monitor program compliance. ProLink personnel pursue partnerships with the HFAs furthering a spirit of cooperation. We have found the ProLink staff accessible, willing to listen, and ready to address software upgrades to meet the regulatory requirements and enhance the ease of use. The asset management software will give us the ability to conduct quicker and more accurate monitoring reviews, risk assessments, and a more defined analysis of data input by owner/agents."
"AHFA selected ProLink Solutions to deliver an application that would provide tracking of mortgage payment assistance to unemployed Alabama homeowners through our Hardest Hit Alabama program. Within four months, they had delivered and trained on the application, and our program was up and running. My dealings with ProLink moving projects from concept through design to production in a timely manner has provided me the comfort that our technology needs are in good hands."