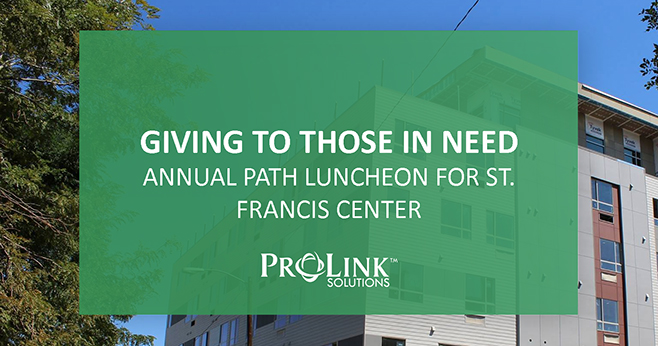 Last week, the St. Francis Center hosted its annual PATH luncheon fundraiser at the Temple Emanuel in Denver. The St. Francis Center is a Denver-based nonprofit whose aim is to provide a place of transformation to people in who face homelessness. The annual luncheon serves as a way to raise money for those in our society who are the most in need, and it is always wonderful to see so many people in support of the St. Francis Center's mission.
Commencement
The program commenced with a speech from Tom Leuhr, the exiting Executive Director for St. Francis, who spoke on the challenges that many homeless people face in their day-to-day lives. Tom was also joined by several other guest speakers, including Andrew Spinks, the Chief Development Officer for St. Francis, Elisabeth Francis, the Director of Street Outreach, and Dr. Ed Farrell, MD, each of whom offered their own insights into the homeless problem and the extraordinary work of the St. Francis Center.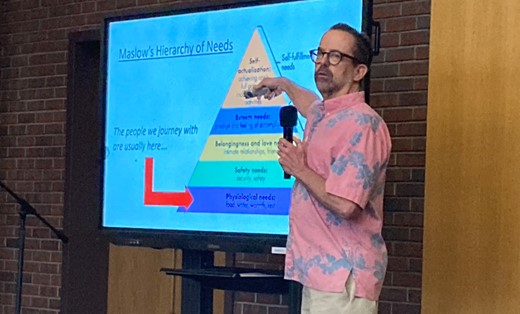 Dr. Ed Farrell describing the challenges that many on the street are facing
Each speaker helped illustrate how the center's compassionate services had provided a lifeline for many individuals and families, fostering empowerment and offering a pathway to a brighter future.
The speakers offered powerful speeches that shed light on the extraordinary work of the St. Francis Center. Speakers shared stories of transformation, resilience, and hope, reminding everyone of the strength exhibited by those facing homelessness.
The luncheon was also an occasion to acknowledge the dedication and generosity of the many volunteers, donors, and supporters who have played a vital role in the success of the St. Francis Center.
Welcoming Nancy Burke to St. Francis
This event served as a passing of the torch from Tom Leuhr to Nancy Burke, the incoming Executive Director for St. Francis Center. Nancy brings with her more than 30 years of experience in the nonprofit sector to St. Francis Center.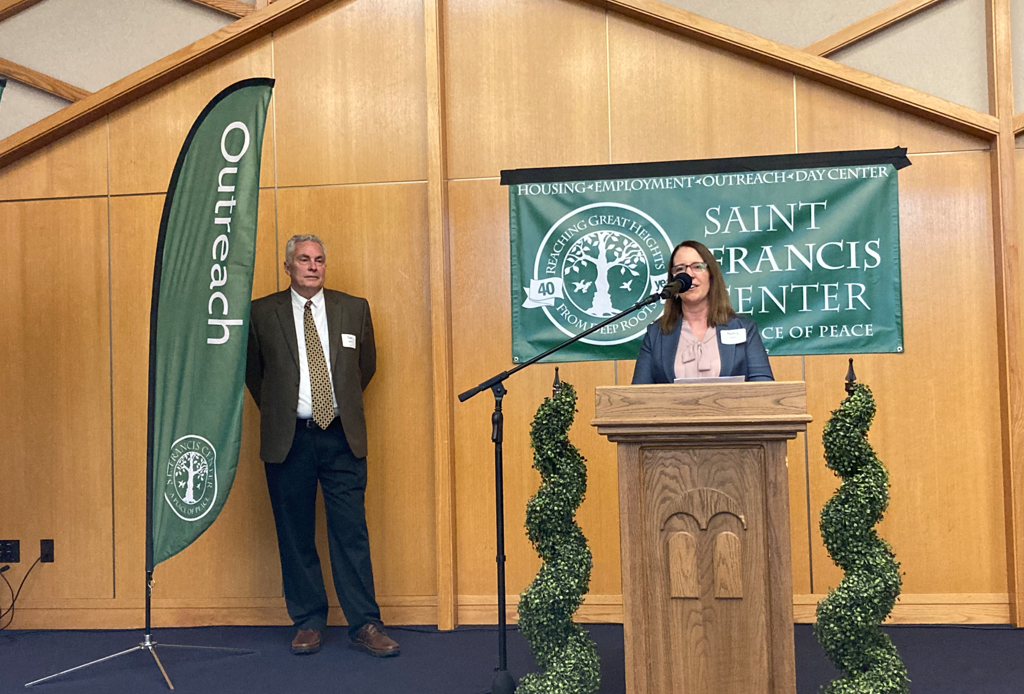 Nancy Burke speaks as the incoming Executive Director for St. Francis Center
By coming together, attendees were able to not only celebrate the center's achievements, but also reasserted their mission to creating a city where every person in need has access to safe and stable housing. The event provided a powerful reminder that collective action can bring about transformative change. As a Marble Sponsor for this event, ProLink Solutions was more than happy to be a part.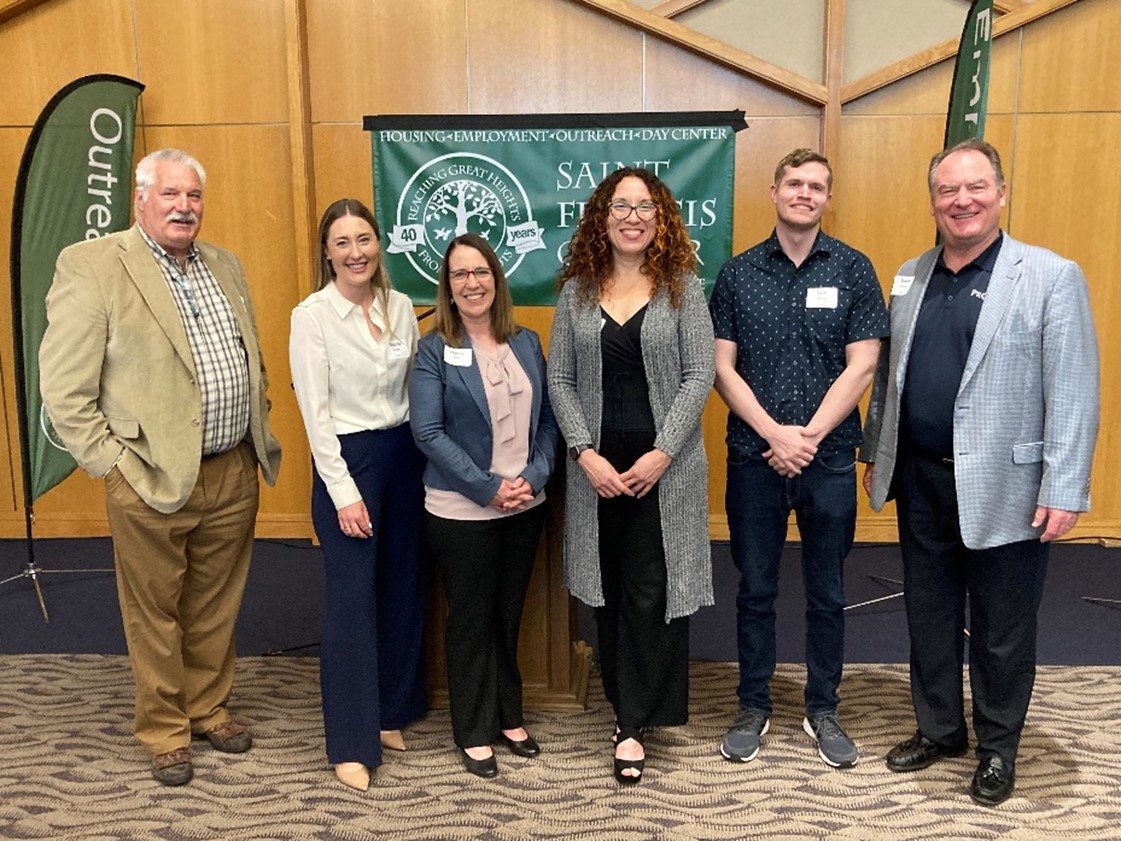 ProLink team members with incoming Executive Director, Nancy Burke
About the St. Francis Center
St. Francis Center provides comprehensive services to people experiencing homelessness. The organization operates a variety of programs and services, including:
Day Center Services
Permanent supportive housing
Employment services and placement
Mental health and substance abuse treatment
Street outreach and safe outdoor spaces management
Please consider donating to the St. Francis Center if you are able to. You can learn more about how to donate to the center here.
https://www.prolinksolutions.com/wp-content/uploads/2023/05/post-sfc-2.jpg
346
658
Sam Gordon
https://www.prolinksolutions.com/wp-content/uploads/2020/06/new-logo.png
Sam Gordon
2023-05-16 15:19:40
2023-05-17 21:15:40
Giving to Those in Need: Annual PATH Luncheon for St. Francis Center